About Us
Cyberia Hosting offers affordable IT solutions in their state-of-the-art facilities. Located in Mississauga, Ontario, Cyberia Hosting offer great solutions for your networking needs.
Cyberia Hosting Facilities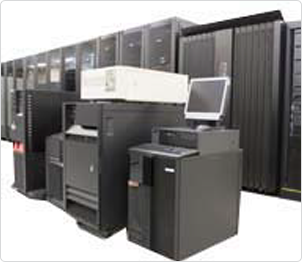 Power: Dual Generators powered by Three Phase power from two different grids
UPS: 30 minute minimum charge
UPS: 481 minute maximum charge
Climate Control: Dual Multi Ton Coolers, Hepa, Dehumidifiers, Sensory Control
Security: Infrared, Access Control Doors, CCTV, Broadcast, On- and off-site monitoring, Internal AV Motion Sensory
Monitoring: AV, Motion, Infrared, Temperature, Humidity, Smoke, Electricity, Port, Switch, Router, Fiber
Multiple mega-capacity BGP fiber links and high availability bandwidth
Enterprise class equipment & hardware
Fully redundant UPS power N+1
Temperature and humidity control systems N+1
Systems tested routinely to ensure 'readiness'
Enterprise level security and best practices
Access to co-location areas
24/7 video surveillance
Quality custom built 44U lockable cabinets
Raised floors
Pre-action sprinkler system
Fire suppressant system
Experienced Network & Systems Administration support staff on-site
Continues Support.
We offer equal, if not greater, facilities compared to conventional datacenters at a fraction of the price. By avoiding the downtown core of any city, our location alone allows us to significantly drop our prices by up to 60% of our competition by utilizing cheaper real estate and lower taxes.
Our location's primary perimeter is monitored both off site and on site by a vast number of security measures such as, infrared motion sensors; closed circuit and public Internet broadcast cameras. Access control doors, internal audio visual monitoring systems, and 24 hour staff ensure a solid secondary shield for security. Our staff of technicians and administrators is highly trained individuals who understand that downtime is not an option, nor are slow unpredictable speeds. We employ a number of technologies in redundancy to ensure both the physical security of your server, as well as best environment for your server. APC based Early warning alert and response technology work in conjunction with highly trained technicians to ensure a stable, safe, and proper environment to house your needs. Right down to our floor being designed with materials for electrostatic dissipation; We do everything to ensure problems are prevented, not simply fixed after the fact.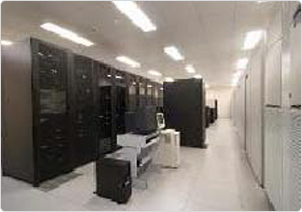 Cyberia Hosting staff work closely with engineers from other companies throughout the Toronto area and World Wide to ensure great peering, and a steady reliable connection for your servers. For servers that are maintained by Cyberia Hosting, such as web-servers, we use both raid technology, and off-site backups to ensure that your data is safe, and secure at all times. For those individuals who require physical access to their servers, KVMC (Keyboard, Video, Mouse, CDROM) stations and KVM over IP services are available. KVMC access allows the user to input CD based information to their server, as if it was their home computer. These services, on top of escorted physical access (Bulk Services un-escorted) allow you absolute access and flexibility with your server. On-site staff can also provide hardware repairs and maintenance for non-local clients at additional rates.
Cyberia Hosting offer all types of hosting services plus other IT solutions including but not limited to: dedicated servers, managed servers, co-located, virtual private servers, virtual networked servers in addition to our consultation services.
If you have any further inquires please contact us at: [email protected]